Know Your Idols #26 Saga Norén
Know Your Idols #26 Saga Noren
by Katemandi, Last Girl on Earth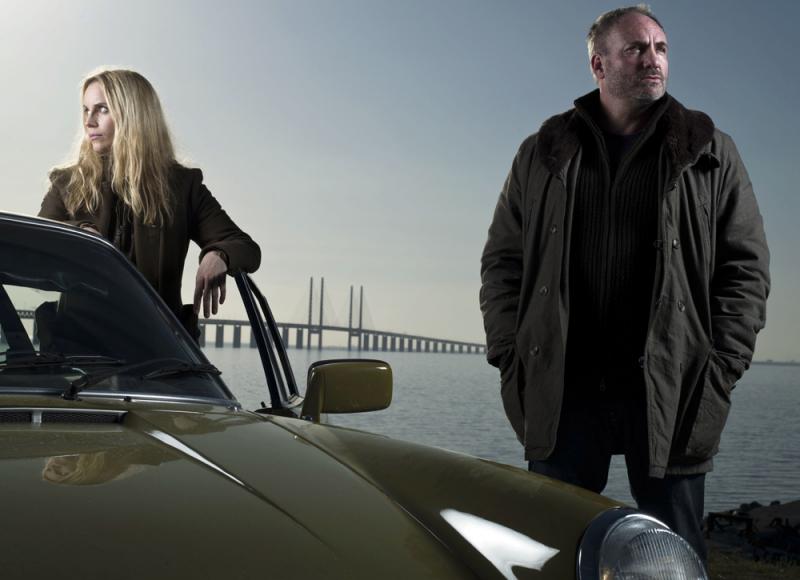 What's her deal?
Nordic crime has been all the rage since The Girl With the Dragon Tattoo but the latest import to come south, The Bridge [Bron/Broen], has a heroine who would kick Lisbeth's ass because she is the vortex of cool. Unlike seemingly every other kickass heroine these days, however, Saga didn't have to be raped to be strong — she just is intelligent, dogged and extremely tough. She seems to exhibit the characteristics of Asperger's but remains highly functional. With her Danish partner Martin, the shambling bundle of well-meaning but ego-gratifying regular guy, Saga also begins to deal with the pain in her past by studying the wreck Martin makes of his life. And she learns — Saga begins to understand human relations as she focuses her laser-like intensity on an increasingly bizarre and complicated case — and goes mano a mano with a serial killer and takes bullets and drives a Porsche. The whole case relies upon her sharp observation and razor-sharp mind.
Research:
Mini-series, dual language in Swedish and Danish. Lots of atmospheric shots of the Øresund Bridge between Mälmo and Copenhagen. Saga is played by Sofia Helin.
She Says:
 Typical behaviour has Saga evincing puzzlement and surprise that other people like praise and expect it. She often regards her colleagues as if they were some kind of alien species whose actions are often trivial and unfathomable. There's a bit of a joke here on the differences between Swedes and Danes that are not going to be too apparent to most of the viewers in English: I remember a Dane telling me quite humorously that Swedish trains don't say "No smoking" but rather "No smoking cigarettes, no smoking pipes, no smoking cigars…" Well, you get the picture. Saga and Martin just blow up the stereotypes to the extreme.
I didn't plan to watch the series. I can seldom watch a series, but I got hooked in and sat there Sat night watching it as broadcast — shrieking at the end of episode nine. Saga is well worth your time: you'll want her on your side come the apocalypse.